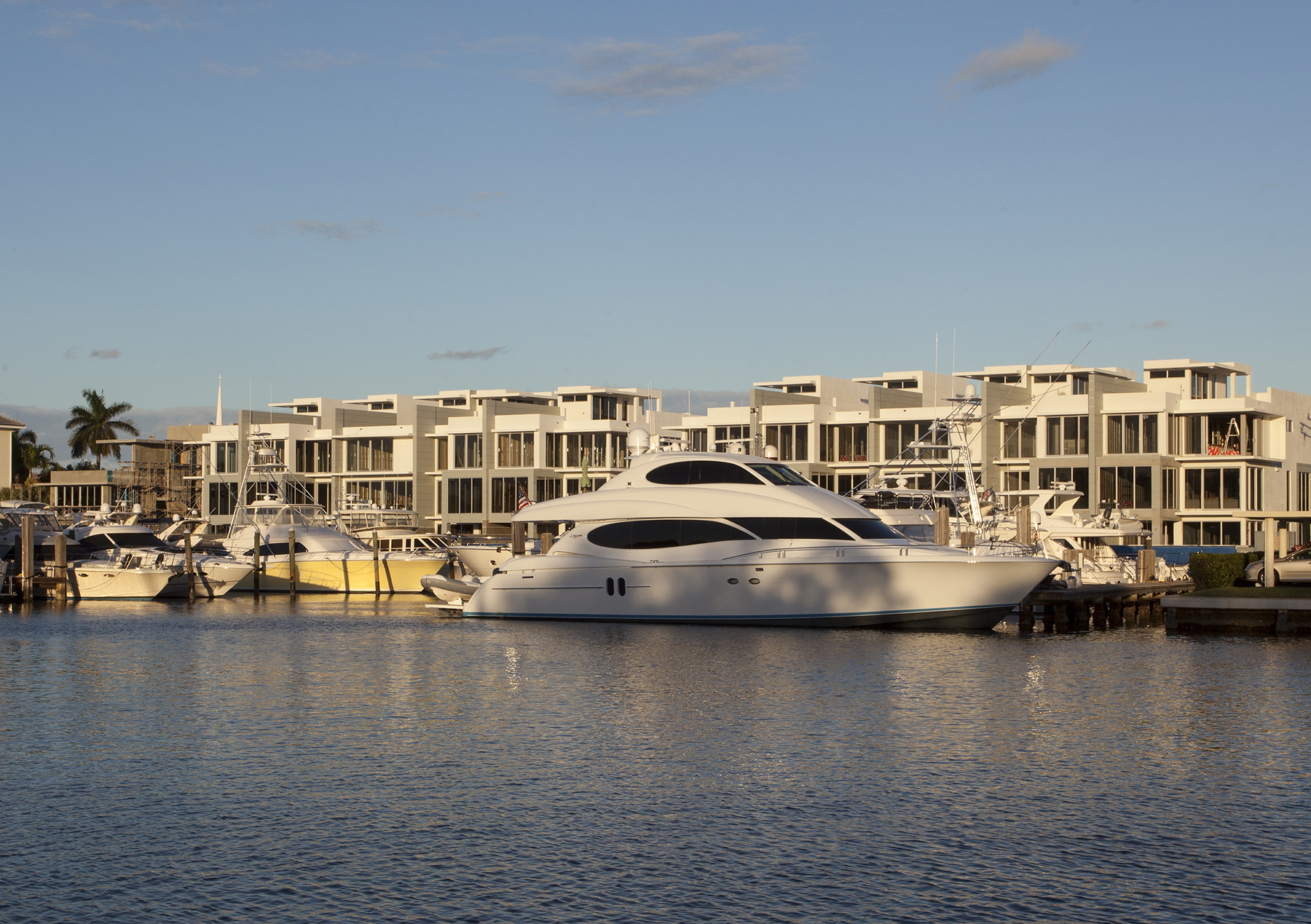 Seagate Yacht Club Residences Are Nearly Complete — Two Residences Remain
To inquire, please contact Pascal Liguori at (561) 320-3109.
Modern marina living is soon to make a grand introduction within Delray Beach, Florida—the "Most Fun Small Town in America." Seaside Builders are currently constructing the Seagate Yacht Club Residences and they are nearly complete. They will be the first and only full-service boating facility in the area.
With the construction of these spectacular modern luxury townhomes comes the opportunity to live an exclusive mariner's lifestyle that isn't available anywhere else in Delray Beach. The Seagate Yacht Club Residences are sited directly at the marina docks, right on the breathtaking Intracoastal Waterway. The 44-slip marina is capable of harboring large private yachts.
These marvelous waterfront estates are located east of the Intracoastal Waterway, just one block south of Delray's famed Atlantic Ave—the renowned street that segues into the heart of downtown Delray Beach and serves as a gateway to the fine dining, shopping, and entertainment opportunities this national hotspot presents, as well as the charming bistros and boutiques that line the famed street. The Seagate Yacht Club Residences are also just a short walk from the beaches of Delray, which are praised as being among the finest beaches in the country.
The Seagate Yacht Club Residences possess a distinctive modern architectural flair. The striking and sophisticated style flows seamlessly throughout the interior as well. Natural light pours abundantly throughout the many floor-to-ceiling glass windows, which showcase spectacular waterfront views. Each three bedroom, 4,200± square foot residence comprises spacious, open floor plans accented by clean lines and exquisite finishes, as well as an individual courtyard, three floors of living space, and a secluded rooftop terrace with a barbecue area, fire pit and optional spa. All are accessible by a private, four-story elevator. The modern designer kitchens feature state-of-the-art appliances as well as custom lacquer and hardwood cabinetry.
Only two units remain at The Seagate Yacht Club Residences, and they are each offered at $3.795 million USD. Do not miss this extraordinary once-in-a-lifetime opportunity!
Contact Pascal Liguori at (561) 320-3109 to inquire about the Seagate Yacht Club Residences.