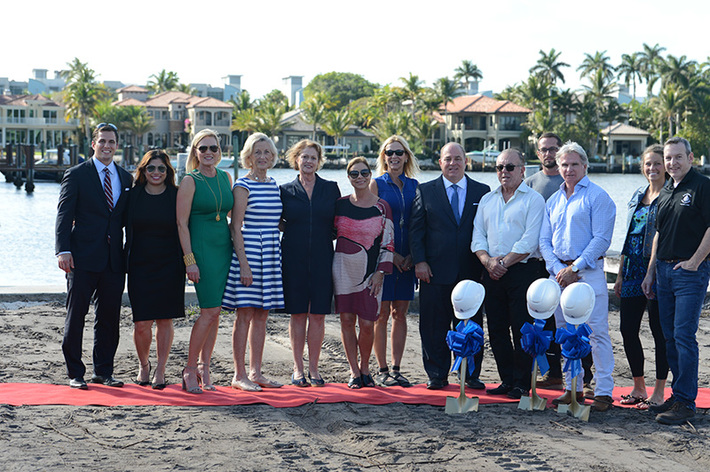 The Groundbreaking Ceremony at Cove 4
On February 7th, 2019, Pascal Liguori & Son hosted the Groundbreaking Ceremony which started at Cove 4—the exciting new four-unit luxury townhome development to be constructed by Seaside Builders at the exclusive address of 344 Venetian Drive, Delray Beach, Florida, directly fronting the breathtaking wide waters of the Intracoastal Waterway.
The event continued to six other beautiful new beach area properties from the Seaside Builders Collection: 707 Seasage Drive, 202 Venetian Drive, 1210 Seaspray Avenue, 104 Andrews Avenue, 1210 Seaspray Avenue, 917 Bucida Drive, and 101 and 105 Southeast 7th Avenue.
Situated directly on the Intracoastal Waterway a short stroll away from Delray's prized beaches and just a few blocks from the bustling hotspot of Atlantic Avenue, it's easy to see why Cove 4's address of 344 Venetian Drive is so sought-after. Such an exclusive location demands only the finest in construction.
The stunning residences of Cove 4 offer effortless and stylish modern luxury living for the discerning South Florida homebuyer. Cove 4's design is defined by striking modern architectural features, which include geometric accents, mixed materials, and floor-to-ceiling moving glass walls that open to balconies with glass-pane railings. Luxurious features abound and include a private rooftop terrace for each unit, which includes a summer kitchen and private spa and adorned with breathtaking views of the surrounding cityscape and wide waters.
Take the exclusive video tour of Cove 4 and discover modern luxury waterfront living.
Each unit of Cove 4 at 344 Venetian Drive, Delray Beach, Florida is offered at $3.495 million USD. For more information, please contact Pascal Liguori by phone at (561) 320-3109 or by email at pascal@premierestateproperties.com.