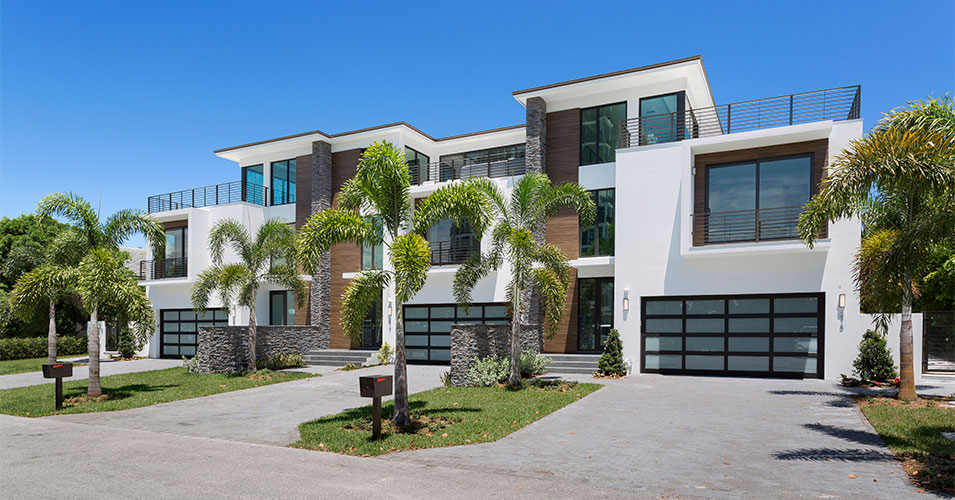 215 MacFarlane Drive Luxury Townhomes Sold Out
Pascal Liguori & Son have sold all three units of the modern luxury townhome development at 215 MacFarlane Drive in Delray Beach, Florida. Congratulations to the new owners of these fine luxury estates!
Unit A had a last asking price of $2.495 Million USD, Unit B (213 MacFarlane Drive) had a last asking price of $2.595 Million USD, and Unit C had a last asking price of $2.495 Million USD. Pascal Liguori & Son represented both the Seller and the Buyer for Units A and B.
With their floor-to-ceiling window walls, mixed materials, and sharp geometric architectural details; these stunning residences bear the signature design cues of renowned South Florida architect Richard Jones. They make a dramatic statement in their sought-after location.
These stunning residences reside across the Intracoastal Waterway on the east side of Delray Beach. Delray's gorgeous beaches are a short stroll away, while the famed street of Atlantic Avenue is just two blocks north of the property.
If you are considering the purchase or sale of a Delray Beach luxury property priced in excess of one million dollars and are seeking unrivaled representation, contact Pascal Liguori & Son by phone at (561) 320-3109 or email at pascal@premierestateproperties.com.